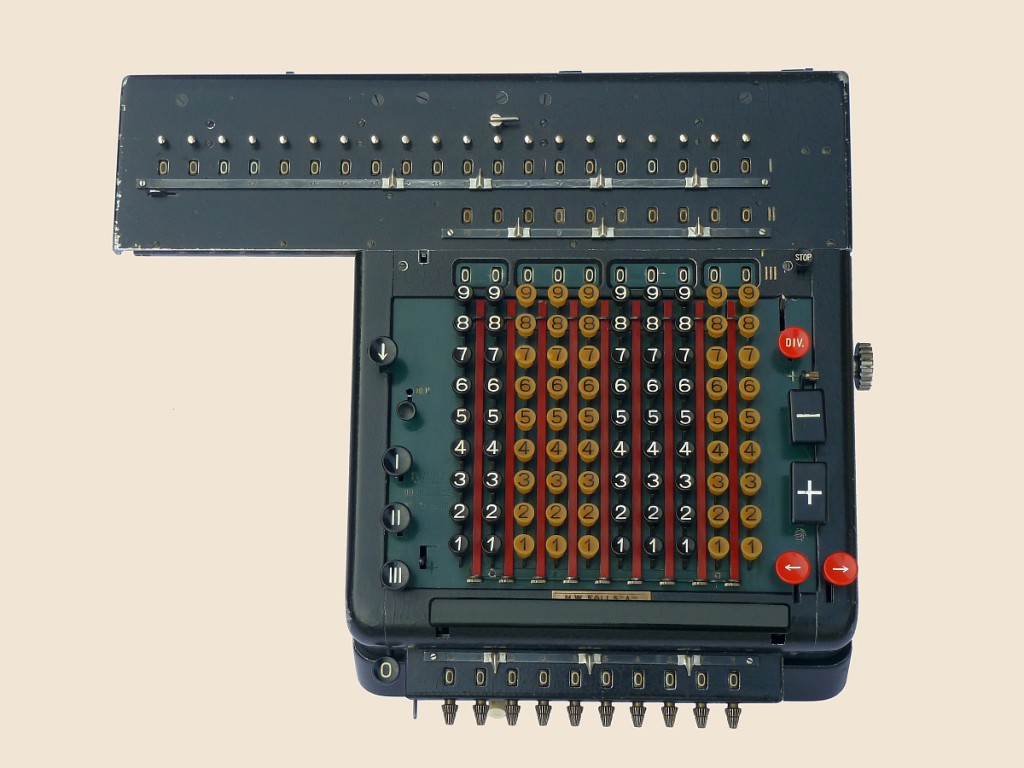 The 20A is the starting point for all automatic machines. It has a register V to perform automatic multiplication. There is also the transfer button that allows to move the contents of Register I to Register V.
On this primitive model, the multiplication bar is different from the bar on the other models. Its width is only 14.5 millimeters, while it is 20.5 millimeters on the other models. It is flat on top, while later, it has a convex shape.

On the machine presented here, the keyboard keys that are normally white are made in a colorful, translucent, red-orange color resin. They are rather fragile and break easily.
Strangely, this model, like its later declinations 20AG and 20BG, has no "Dividend setup" key for the introduction of the dividend. These are the only two automatic machines (with also the original version with Triplex, the name of which is "AT Tripolo"), which have no "Dividend setup" key.
Apart from that, the 20A has the main features found on all automatic models, except those that are specific to machines with Triplex.