9-7-12 (14) and «IXe TA TOMINA» with precision 9-9-16. It is characterized by the faculty to carry out multiplication of a completely automatic way, as was the case for the division, on the first MADAS of 1913.
This machine belongs to the family of models called "Superautomat". This type of machine dates back to 1927. There are 2 models in this family, "VIIe TA TOMIS" with a precision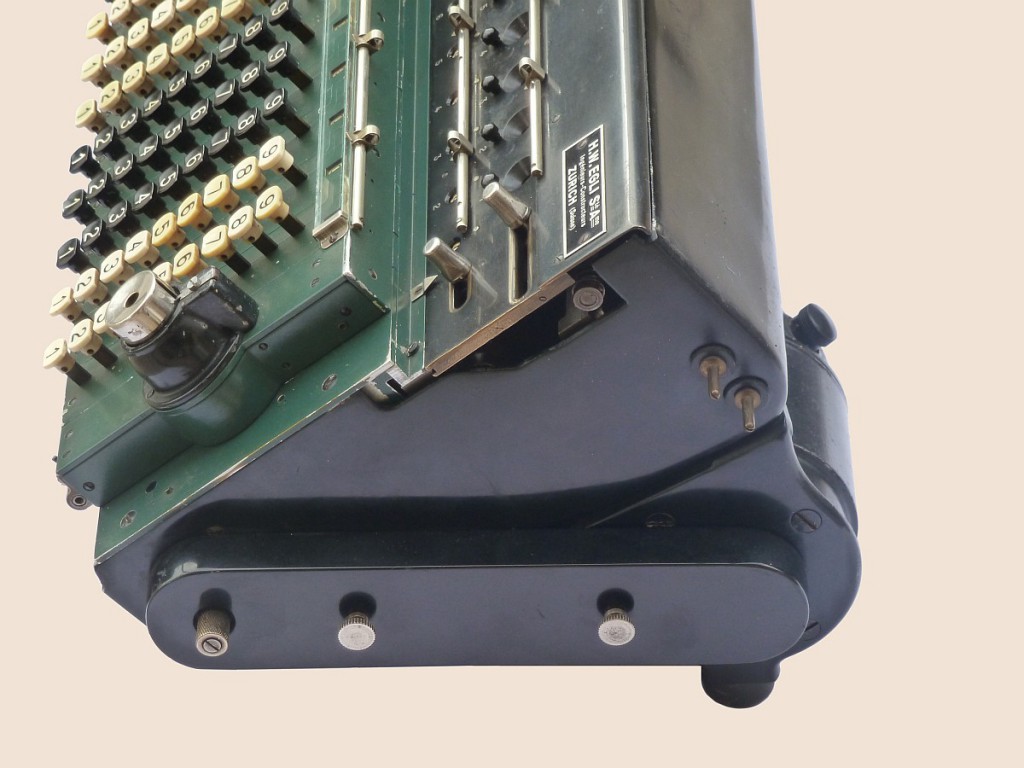 Both "Superautomatic" machines imply the presence of a motor.
In addition to the main keyboard, there is a small secondary keyboard, on the left, for the introduction of the multiplier, as well as a bar, called multiplying bar, sometimes white-coloured, sometimes yellow-coloured, to start the operation.